THE CONQUEROR OF DEATH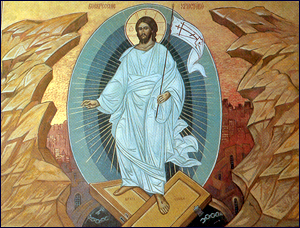 Christ is risen! He has become the conqueror of death. But we ask ourselves now: whom has the risen Lord liberated by His victory over sin and death? People of only one nation, or one race? People of one class or social position? Not at all! Such a liberation would, in essence, be the selfish victory of earthly conquerors. The Lord is not called "Lover of the Jews," or "Lover of the Greeks," or "Lover of the poor," or "Lover of the aristocrats," but "Lover of mankind." He intended His victory to be for all men, with no consideration for the differences that men set up among themselves. He won His victory for the good and the help of all created men, and has offered it to them all. To those who accept this victory and make it their own, He has promised eternal life and co-inheritance in the Heavenly Realm. He imposes this victory upon no one, even though it cost so dearly, but leaves men free to make it their own or not. As man in Paradise freely chose the fall, death, and sin at the hands of Satan, so he is now free to choose life and salvation at the hands of God the Victor. Christ's victory is a balm, a life-giving balm, for all men, all having become leprous from sin and death.
This balm makes the sick well, and the well even healthier.
This balm raises the dead and gives fuller life to the living.
This balm makes a man wise, it ennobles him and makes him divine; it increases his strength a hundredfold, a thousandfold, and it raises his dignity far above all other nature, in its weakened state, even to the resplendence and beauty of God's angels and archangels…
Come then, all of you, my brethren, who fear death. Come closer to Christ the Risen and the Raiser, and He will free you from death and the fear of death.
Come all of you who live under the shame of your open and secret sins. Draw nearer to the living Fount that washes and cleanses, and that can make the blackest vessel whiter than snow…
Bow down before Him in body and soul. Unite yourself with Him with all mind and thoughts. Embrace Him with all your heart. Do not worship the enslaver, but the Liberator; do not unite yourself to the destroyer, but to the Saviour; do not embrace the stranger, but rather your closest Kinsman and your dearest Friend.
The risen Lord is the wonder of wonders; but He is, while being the wonder of wonders, of the same nature as you are - of real human nature, the original nature that was Adam's in Paradise. True human nature was not created to be enslaved to the irrational nature that surrounds it, but to govern nature by its power. Neither is man's true nature manifested in worthlessness, sickness, mortality, and sinfulness, but in glory and health, in immortality and sinlessness.
The risen Lord has torn down the curtain that divided true Godhead from true humanity, and has shown us in Himself the greatness and beauty of the one and the other. No man can know the true God except through the risen Lord Jesus; neither can any man know true man except through Him alone.
Christ is risen, my brethren!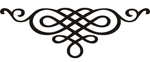 THOMAS' DISBELIEF
Christ is risen!
The joyous days of the bright paschal week have passed.
The Church has closed the royal doors of its altars and has directed our mind's and heart's gaze towards seeing how the world accepted the news of Christ's Resurrection.
And the first image that the Church offers to us is the image of the doubting Thomas.
The great and incomprehensible truth of Christ's Resurrection could not be grasped by the mind of man, and thus could truly become for him a stumbling block and a source of incredulity. But at this point the nature of disbelief is revealed to us.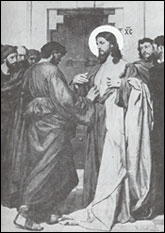 "Usually," - says a Christian philosopher, - "truths of faith are rejected in advance not because of coarseness of mind, but because of corruption of the will. There is no heartfelt attraction towards such objects as God, salvation of the soul, resurrection of the body; there is no desire to have such truths truly exist or, at the least, to regard them seriously… Such disbelief, essentially uncertain of itself and, therefore, more or less set against the objects whose existence it denies, - gives itself away through this hostility, since one cannot really be set against that which does not exist at all, - such disbelief is unscrupulous…" But the disbelief, or rather the doubt, of Apostle Thomas was quite different. He wanted to believe, he tried to believe, he sought confirmation of his belief.
And Christ the Saviour, Who never appeared amid offensive and stubborn disbelief, condescended to Thomas' frailty and personally confirmed His resurrection to him.
This image is quite instructional for all of us of course, but it is especially relevant to those who suffer disbelief, who are tortured by a weak and shaky faith.
Above all we must guard ourselves against allowing our sinful will to seek an outlet for itself in this spiritual frailty. After all, it is much easier to live without faith. Faith requires intense pressure, requires spiritual labor, while disbelief unties one's hands for many things.
Thus, brother Christian, if you feel that your faith is becoming scarce, realize that the cause of this lies not in the objects of faith, but in your own limitations. And if you understand this, then God will enlighten you as He had enlightened Apostle Thomas, and will condescend to you as He had condescended to the latter's frailty. Amen.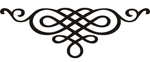 THE PENTECOST
The real beginning of the Church, the moment of its birth, is the feast of the Pentecost, or the Descent of the Holy Spirit upon the Apostles. On the tenth day after the Ascension of our Lord Jesus Christ, His disciples, together with His Mother and other holy women, and some Jews who had come to believe in Christ, - about 120 people in all, - were gathered in a home on Mount Zion. As usual, they were spending their time in prayer and waiting for the Holy Spirit, Whom the Lord had promised to send in His stead. All of a sudden there was a noise from heaven, as of a rushing wind, which filled the whole house. And there appeared tongues of fire that spread out and alit upon each person. And they were all filled with the Holy Spirit and began speaking in other languages.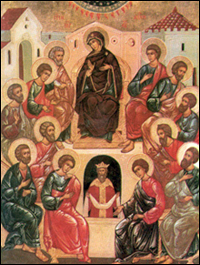 This day was the Jewish feast of the Pentecost, which commemorated the handing down of the law on the Mount of Sinai, and because of this there were many people in Jerusalem who had come from different lands. They heard an unusual noise in the air and started gathering near the house where the apostles were gathered. The people were amazed to hear the apostles speak to them of the mighty works of God in their own native tongues. Wondering, they asked each other: "What does this mean?", while others made fun of them, saying: "They are drunk with wine."
Then Apostle Peter stood before the people and explained to them that knowledge of foreign languages is not acquired through wine and that the disciples could not be accused of being drunk at 9:00 in the morning! What had just occurred was the fulfillment of prophesies that the Holy Spirit would descend on all those who believe in the Lord Jesus Christ. The people were deeply moved by Apostle Peter's words, and on that day about three thousand people were baptized. Such was the beginning of the spreading of the Gospel, which through the holy apostles and their disciples was spread throughout the whole world.
From the time the Holy Spirit passed over the apostles like the sound of wind, and fiery tongues alit upon them, they became different people. From disciples they turned into apostles. Those who had just recently run away in fear from the garden of Gethsemane, now began a world-wide propagation of the Gospel. They were not stopped by threats, nor by torture, nor by death. They were followed by ever new generations of witnesses and martyrs for Christ. Mighty rulers took up arms against them, various philosophers opposed them, great temptations were put in their path, - but crucified, burned, perishing in the arenas of gladiators, - they stood firm in the strength of the Holy Spirit. Afterwards, turbid waves of false Christians, unworthy pastors, false teachers, dissenters, and all manner of heretics crashed over them, but nothing could destroy the Church of Christ. Our Divine Teacher has promised us: "I shall build My Church and the gates of hell shall not overcome it."
And so, standing on this great day of the Pentecost in the Church of Christ, we celebrate its establishment and its eternal triumph. Let us pray to God, especially during the reading of the kneeling prayers, that we, too, be touched by the grace of the Holy Spirit, Who is "the treasure of all goods and the giver of life."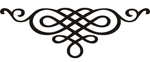 CHRISTIAN TEACHING
The wedding feast
The parable of the wedding feast, spoken by the Lord almost 2,000 years ago, very aptly describes our modern life, dear brethren."Jesus said: the kingdom of heaven is like a certain king, who made a marriage feast for his son, and sent forth his servants to call them that were bidden to the wedding: and they would not come."
In our times, the ones who are bidden, who have been invited to the feast, - are you and I, dear brethren, are all of us, Orthodox Christians. Every week we are invited by the Lord to a feast of faith, i.e. to church services, but unfortunately, we do not differ greatly from those who were bidden in the parable and would not come. We, too, will not come to church, or will come very rarely.
"Again the king sent forth other servants, saying: Tell them which are bidden: Behold, I have prepared my dinner and all is ready; come to the marriage feast. But they, disdaining it, went their ways, one to his farm, another to his merchandise."
To us the Lord also constantly sends His servants - priests, hierarchs, the Holy Fathers, - who call us to come to church, who urge us to attend the services, who explain to us both verbally and in writing that salvation can be attained only in the church, that the Lord has done everything for us, that in the church, by means of the sacraments, particularly the sacrament of the Eucharist, He gives us all requisite blessings, both spiritual and physical… And what about us? We, too, disdain these summons, we do not listen to God's servants, we look down upon church services, and we go our ways… we go the way of amusements, the way of worldly activities, we immerse ourselves in worldly busyness, we even just loaf around the house, doing nothing, but we do not come to church.
And what happened in the parable to those that were bidden? The Lord says: "But when the king heard of it, he was wroth… and he said to his servants: the wedding is ready, but they that were bidden, were not worthy. Go ye therefore into the highways, and as many as ye shall find, bid to the marriage."
So you see, dear brethren, - if we reject the Lord's summons, if we are too lazy to come to church, we may find ourselves unworthy, and by becoming unworthy we will lose all the Lord's blessings, we will be ejected from the feast of faith, and others will be called in our place. And we will then lose everything: we will lose the source of life, which for us is represented by the Holy Gifts, and we may even lose eternal life itself.
But it turns out that it is not enough just to come to church - we must also come dressed appropriately. As the parable tells us: "When the king came in to see the guests, he saw there a man who had not on a wedding garment. Then said the king to his servants: take him away and cast him into outer darkness: there shall be weeping and gnashing of teeth." Do you see, dear brethren, how important it is to enter the church properly clad, and what terrible punishment awaits us for inappropriate dress! But what constitutes a proper wedding garment for us? The proper garment is a pure soul. If we remain in the church dressed inappropriately, i.e. with a soul tarnished by sins, then we shall be expelled, that is, we will be deprived of all spiritual blessings.
We must come to church, dear brethren, as to a spiritual cleaner, and we must cleanse the garment of our soul through the sacrament of penitence, and then not only will we be among the bidden ones, but also among the chosen ones, and then we will spiritually feast for eternity in the Kingdom of God.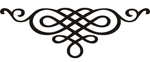 UNBELIEVABLE FOR MANY, BUT ACTUALLY A TRUE OCCURRENCE
Printed below is one individual's description of his having been restored to life after dying, which was published in the "Moscow Journal" towards the end of the 19th century. In 1916, Archbishop Nikon, a member of the Holy Synod, reprinted the article in his publication "Trinity Pages" with the following comments: "In regard to this narrative, in due time we had correspondence with its author, who, upon ascertaining its validity, testified that his subject, after relating his experience, entered into a monastery. In view of the fact that nothing in his narrative is in contradiction to the stand of the Church on the mystery of death and the life beyond death, we feel it beneficial to reprint this article."
I.
I shall not here devote myself to a general description of my personality, since it has no bearing on the matter at hand, but I shall try to describe myself to the reader only in terms of my relation to religion.
Having grown up in an Orthodox Christian and rather devout family, and thereafter having studied in a type of institution where disbelief was not regarded as a sign of a student's genius, I did not turn out to be a vehement, arrant disbeliever, which the majority of young people were in my time. In essence I turned out to be something indefinite: I was not an atheist, yet in no way could I regard myself as being to any degree a religious man, and since both these mental states were not the result of my convictions, but rather came about through being passively superimposed upon me by definite environmental forces, I shall ask the reader to find himself an appropriate classification for my personality with respect to this situation.
Officially I bore the name of a Christian, but undoubtedly never thought of whether I really had the right to such a name; I never even had the slightest inclination to check - what the calling of a Christian demands from me and whether I satisfy these demands? I always said I believed in God, but if I were asked how I believe, how the Orthodox Church to which I belonged teaches to believe, without doubt I would have found myself stumped. If I were further asked in greater detail, whether I believe, for example, in our salvation through the incarnation and suffering of the Son of God, in His second coming as a Judge, what my relation to the Church is, whether I believe in the necessity of her establishment and so forth, - I can only imagine what absurdities I would have given for answers. Here is an example:
Once my grandmother, who always strictly observed fasts, reprimanded me for my not observing fasts.
— You are still strong and healthy, you have a good appetite, it follows that you are able very well to get along with Lenten food. How is it that you do not observe those Church laws which are not even difficult for us?
— But, grandmother, this is an entirely unreasonable law, - I objected. - For you eat, as it were, mechanically, by habit, and no person with a modicum of intelligence is going to subject himself to such a custom.
— Why unreasonable?
— Well, does it make any difference to God what I eat: ham or smoked fish?
(Is it not true of this case - what an example we have here of how an educated man understands the essence of fasting!).
— How is it that you speak in such a manner? - grandmother continued. - Can one say - an unreasonable law, - when the Lord Himself fasted?
I was struck by such a reply, and only with the help of my grandmother was I able to remember the evangelical narration of this moment. But the fact that I had completely forgotten it, as you see, in no way hindered me from flinging myself into opposition, which took on a rather arrogant character.
And do not think, reader, that I was more foolish or fickle-minded than the other young people of my circle.
Here is another example.
One of my colleagues, who was considered to be well-read and serious, was asked: did he believe in Christ as the Son of God? He answered in the affirmative, but immediately thereafter further conversation revealed that he denied the resurrection of Christ.
— Allow me to say that you are professing something very strange, - objected one old lady. - According to your belief, what further followed for Christ? If you believe in Him as God, how is it you simultaneously allow that He died completely, that is to say, completely ended His being?
We waited for some kind of slippery answer from our intelligent colleague, some kind of subtleties regarding the conception of death, or a new explanation of the question under discussion. Not in the least! He answered simply
— Oh! I did not realize this. I spoke what I felt.
II.
An identical state of incompatibility of ideas with respect to one another settled upon me also, and, due to heedlessness on my part, wove itself a secure nest in my mind.
I seemed to believe in God as one should, i.e. I understood Him as a Being Who was personal, omnipotent, eternal; I recognized man to be His creation, but I did not believe in the life hereafter.
A good illustration of the fickle-mindedness of our relations to both religion and our own spiritual state is seen in the following: that I did not know of this serious lack of faith in myself until, similarly to my above-mentioned colleague, a certain circumstance brought it to light.
Fate brought me together in friendship with a serious and well-educated man; at the same time he was extremely sympathetic and lonely, and I liked to visit him from time to time.
Once, having paid him a visit, I found him reading the catechism.
— What is this, Prokhor Aleksandrovich (such was my friend's name), are you preparing yourself to become a pedagogue? - I asked in astonishment, pointing to the book.
— My dear fellow, what do you mean pedagogue! It would be great if I could become a passable student. It is far removed from me to teach others. I have to prepare myself for the examination. Why, look at the graying of my hair, see, it increases with every day; and before you know it you are called upon to account for it all, - he said with his usual good-natured smile.
I did not take his words literally, thinking that since he was a man who always read much, he had simply found a need for some kind of correction in the catechism. He, evidently desiring to explain the reading that was strange to me, said:
— One reads a lot of all kinds of contemporary trash. Well, here I am checking myself, so that I do not go off on a wrong track. For, as you know, the examination that is awaiting us is a severe one, it is severe even in this, that no reexamination will be given.
— But do you really believe this?
— Really, how can one not believe in it? What will become of me, let us find out? Do you really think that - one, two, three - and I turn into dust? And if I do not turn to dust, then there can be no doubt that I will be called upon to answer. I am not foam, I have a will and a mind, I lived consciously and… sinned…
— I do not know, Prokhor Alexandrovich, how and from what our belief in the life hereafter could have arisen. It is natural to think that a man dies - and, well, it all ends here. You see him lying still and not breathing, then all this decays, so what ideas of some kind of life can there be here in this state? - I said, also expressing exactly what I felt, in the order that these ideas must have previously arisen and shaped my understanding.
— Well, in that case, what do you think I should do with Lazarus of Bethany? Why, you know that was an actual fact, and he was also a man, molded from the same clay as I.
I looked at my interlocutor with frank surprise. Was it possible that this educated man believed in such incredible things?
And Prokhor Aleksandrovich in turn looked fixedly at me for about a minute and then, lowering his voice, said:
— Or are you an unbeliever?
— No, why do you say so? I believe in God, - I replied.
— But you do not believe in divinely-revealed teaching? But then, nowadays God is understood in different ways, and practically every individual begins to twist divinely-revealed teaching to meet his personal needs, and then one finds classification being set up here: in this, then, you must believe, but in this you may or may not believe, and in that you do not have to believe at all! As if there were several truths, and not just one. And they do not understand that in doing so they already believe in the products of their own mind and imagination, and if this is so, then, of course, there is no place here for belief in God.
— But one cannot believe everything. Sometimes one comes across such very strange things.
— That is to say, not properly understood? Make yourself understand. If you do not succeed, then you must admit to yourself that the fault lies within your own self, and you must yield on this point. Begin reasoning like an ordinary uneducated man concerning the quadrature of a circle, or about some other principle of higher mathematics, and you will see that you will also understand nothing of this, but it does not follow then that one has to reject the study of mathematics itself. Of course, it is easier to renounce, but this is not always… fitting.
Think carefully about what you have said, which, in essence, is an absurdity: you say that you believe in God, but that there is no life after death. But God is not a God of the dead but of the living. Otherwise, what kind of God is this? Christ Himself spoke of life after death: do you really think He spoke untruths? Why, even His bitterest enemies were unable to prove so. And why then did He come and suffer, if our whole future amounts only to being turned into dust?
No, that is not right. You must, by all means, by all means, - he suddenly spoke with great intensity, - correct it. You must understand how important this is. Such a faith should bring an entirely new light into your life, give it a different purpose, give an entirely new direction to all your work. This will be a complete moral revolution for you. Such a faith places a great burden upon us, but at the same time it provides us with a source of consolation and support for struggling with the misfortunes of life that are inseparable from all of us.
III.
I entirely understood the logic of Prokhor Alexandrovich's words, but, of course, a few minutes' conversation could not instill in me a belief in that which I was not accustomed to believe, and essentially my conversation with him served only to manifest my views on a certain important question – views which until then I myself did not know well, because I had had no occasion to express them and even less to think them through.
Evidently my disbelief seriously worried Prokhor Aleksandrovich: several times during the course of the evening he returned to this subject, and when I was preparing to leave, he quickly picked out several books from his large library and, giving them to me, said:
— Read them, read them without fail, because one cannot leave this the way it is now. I am certain that you will soon rationally understand and become convinced of the complete lack of foundation for your disbelief, but it is necessary to convey this conviction from the mind to the heart, it is necessary for the heart to understand, otherwise in an hour or in a day it will evaporate and be forgotten – because the mind is a sieve through which different thoughts only pass, but the storehouse for them is not there.
I read the books, I do not remember now if I read all of them, but it turned out that habit was stronger than reason. I recognized that everything written in these books was very convincing; moreover, due to the scantiness of my understanding of religious matters, I was unable to raise the slightest serious objection to the arguments which they contained, - but faith, nevertheless, did not appear in me. I acknowledged that this was not logical, I believed that everything written in the books was the truth, but there was no feeling of faith in me, and so death continued to be in my understanding the final end of human existence, after which followed only decomposition.
Unfortunately, it happened that soon after the above-mentioned conversation with Prokhor Aleksandrovich I had to leave the city in which he lived, and we did not see each other again. I do not know, perhaps as an intelligent man and possessing the charm of an intensely convinced man, he would have succeeded, at least to a certain degree, in deepening my views and my attitude towards life and things in general, and through this also to introduce certain changes into my understanding of death, - but left to myself, and not being by nature a particularly serious-minded young man, I was not in the least interested in such diverting questions, and due to my thoughtlessness, soon thereafter I did not even give a thought to Prokhor Aleksandrovich's words, which dealt with the seriousness of my shortage of faith and the necessity of ridding myself of this shortage.
Subsequently, changes of abode and meetings with new people not only erased this question from my memory, but also the entire conversation with Prokhor Aleksandrovich, and even his mental image and my brief acquaintance with him.
IV.
Many years passed. To my chagrin, I have to admit that morally I changed very little in the course of these years. Although I was already at the half-way mark in my life, that is to say, I was a middle-aged man, neither in my attitude to life, nor to my own self was there a grain of seriousness. I did not understand the meaning of life, and I lived, guided by the same crude empty interests, by that very same false and mean conception of the purpose of life by which the majority of secular people of my class and education lived.
My relation to religion had also remained unchanged, i.e. as before, I was neither an atheist, nor to any degree a conscientiously religious man. As before, by habit I went to church now and then, by habit went to confession once a year, crossed myself by habit when it was proper to do so, - and this was all there was to religion for me. I was not interested in any questions dealing with religion, and did not even understand that there was something of interest in it; apart from the most basic conceptions I did not know anything about it, and yet it seemed to me that I knew and understood everything, and that everything was so simple and lacking in guile, that there was nothing in it for an "educated" man to burden his mind with. This was a naivete of laughable proportions, but, unfortunately, quite characteristic of "educated" people of our time.
It is quite obvious that with such an attitude there could be no possibility either of any progress in my religious feeling, or of a broadening of the scope of my conceptions in this realm.
V.
It so happened that during this period in my life my work took me to K*, and I became seriously ill there.
Since I had neither relatives nor even a servant in K*, I had to go to a hospital. The doctors diagnosed pneumonia.
At first I fell so well that more than once I felt it unnecessary to lie in a hospital on account of such a trifle; but as the illness progressed and my temperature began to rise rapidly, I understood that with such a "trifle" it would not be at all wise to lie alone in a bed in a room of some hotel.
The long winter nights in a hospital were especially annoying to me; the fever did not allow me to sleep at all, sometimes it was even impossible to lie down, and sitting in bed was both uncomfortable and tiring: I did not feel like or was not able to get up and walk through the ward; and so I kept on tossing in bed, lying down, sitting up, letting my legs down and lifting them up again into bed, and all the while I continued to listen carefully: when will the clock begin to strike? I waited and waited, and it seemed to ring on purpose only two or three times – that meant a whole eternity to wait before daybreak. And how depressing on a sick man is the effect of this common slumber of many people, together with the quietness of the night. One literally feels oneself to be in a graveyard, in the company of dead men.
To the same degree that my illness approached a crisis, I felt worse and became increasingly worse, and at times I had such seizures that ordinary unpleasant conditions became unnoticeable, and I even stopped noticing the wearying effect of the endless nights. But I really do not know to what to ascribe it: was it because I considered myself to be and always was a strong and healthy man, or was it because up until that time I was never once seriously ill, and those sad thoughts which are sometimes evoked by serious illnesses were alien to my mind? Be it as it may, no matter how badly I felt at times, no matter how abruptly the seizures came on, not once did the idea of death enter my mind.
I confidently expected that today or tomorrow a change for the better would take place, and I asked impatiently, each time the thermometer was removed from beneath my arm, what my temperature was. But having reached a certain level, it literally froze at that point, and to my questions I constantly received the reply: "40 and nine-tenths," "forty-one," "forty and eight-tenths."
— Alas, what a drawn out process this is! – I would say with disappointment and after that would ask the doctor whether my recovery was expected to proceed at the same snail's pace?
Seeing my impatience, the doctor calmed me down and said that at my age and with my health there was nothing to fear, that recovery would not be drawn out, that under such favorable circumstances one can recuperate after a sickness in a matter of almost a few days.
I believed this wholeheartedly and buffered my patience with the thought that there remains only to somehow await the crisis, and then everything will immediately get back to normal.
(To be continued)
(Reprinted from"Orthodox Russia," Nо.4, 1976)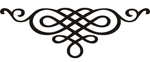 LIVES OF THE SAINTS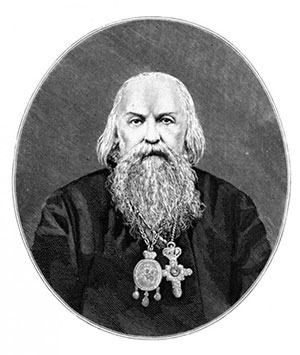 On May 13th (April 30th, old style) the Church commemorates the great spiritual writer and hierarch, Saint Ignaty (Bryanchaninov).
Saint Ignaty (born Dmitriy Aleksandrovich Bryanchaninov) was born on February 5, 1807 in the Pokrovsky village of the Vologodskaya province. His mother gave birth to him after a long period of barrenness, followed by many fervent prayers and pilgrimages to holy places. The boy spent his childhood in the solitude of village life, and from his earliest years he was drawn to monasticism. As he grew older, his religious feelings became more and more prominent: they were manifested in his constant desire to pray and read spiritual books.
His father hoped to see Dmitriy in a government job, and to this end he took him to St. Petersburg and enrolled him in the Chief Engineering Institute. Dmitriy was a brilliant student, and until his very graduation remained at the top of his class. His abilities were varied - not only in the sciences, but also in painting and music. However, even living among the hustle and bustle of life in the capital, Dmitriy did not renounce his inner aspirations.
Just as earnestly as he studied the sciences, so did Dmitriy begin to acquaint himself with ancient and modern philosophy, trying to still his inner spiritual torment, but again in this case he was unable to find an answer to his wonderings about Truth and the meaning of life. Then Dmitriy turned to studying the Orthodox faith through the writings of the Holy Fathers, whose holiness, together with the wondrous concord between them, became a guarantee for him of their probity. Soon Dmitriy began attending services at the Alexander Nevsky Lavra, where he found counselors who genuinely understood his spiritual needs. The final change in his life occurred after his meeting with elder Leonid (who later became the great Optina elder Leo). Then Dmitriy Bryanchaninov left the glitter and wealth of aristocratic life and, causing deep perplexity among high society, retired from the world. After spending some time as a novice in several monasteries, he soon became a monastic under the name of Ignaty, and afterwards was appointed to various neglected monasteries and hermitages, which he invariably restored to their former thriving condition. At the same time he occupied himself with the writing of spiritual books, among which the best-known were his "Ascetic Experiences."
In 1857 St. Ignaty was ordained Bishop of Caucasus and the Black Sea, but due a severe illness (smallpox), he was able to remain in his diocese for only four years. In 1861 St. Ignaty retired and devoted the remaining time until his death to his spiritual writings. St. Ignaty peacefully departed from this world in 1867.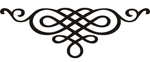 THE ORTHODOX TEACHING ON THE MOTHER OF GOD
(Continuation)
We should not think that the dogma of the conception of the Mother of God without original sin (immaculate conception) is a contemporary issue for the Catholics. This dogma has presently been accepted officially, has been proclaimed by the Pope. But the 18th century writer Bergier already says: "According to the Catholics' (Papists) common belief, Mary is without any sin at all. With the words immaculate conception we have explained that although the Church has not yet formally decided that Mary is not touched by original sin, yet that is a belief founded upon Holy Tradition. According to the general belief of Catholic theologians, the Holy Virgin Mary, the Mother of God, was preserved from original sin when She was conceived in Her mother's womb. This belief is founded upon the opinions of the Holy Fathers, who merit the greatest respect."
And which Fathers does the French writer indicate? - only Catholic ones, who belong to the West that had already fallen away from the East. He mentions the Tridentine Council, which had decided at its 5th meeting that all the children of Adam are born with the stain of original sin, but that this determination does not pertain to the Holy Virgin; he mentions the 1439 Council of Basel and the 1457 Council of Avignon, which accepted this teaching as infallible and belonging to the Church. The resolutions of the Council of Basel were accepted by the University of Paris, as a result of which the university's Department of Theology issued a decree in 1497, whereby no one could earn a doctor's degree who did not take a prior oath to confess the accepted dogma on the Mother of God. These facts do not in any way confirm the Papists' teachings for Orthodox Christians, but rather show how the heretical teaching on the Mother of God crept into the Western church, together with many others, more than four centuries before our times.
As confirmation of the new dogma, Bergier in his articles cites two writers who belong to the universal Church - Origen and blessed Augustine, who did not say a word, by the way, on the new dogma. In his 6th discourse on the Evangelist Luke, Origen says that the word "grace-filled" was used only once in the Scriptures and applied only to the one Mary. But that has no bearing on the Papists' new dogma and is accepted by the entire Church. The grace of God, as has been mentioned and described previously, which had been received by the Ever-virgin, surpasses incomparably, both in quality and in abundance, the grace earned by other holy men and women, and which is possessed by the holy angels. Blessed Augustine says: "We know that She (the Mother of God) received abundant grace to overcome sin in all its forms." And these words do not confirm the Papists' dogma! They actually contradict it: only that person needs and can receive the grace-filled power to overcome sin, who has sin living and acting within himself. The Orthodox Church always confessed and confesses that the Holy Spirit descended upon a pure Virgin, made Her ever-pure; the One Who was pure by nature was made pure beyond nature, was filled with grace. An abundant taste of Divine grace alienated the Virgin from all carnal desire, inspired a total and decisive rejection of such desire. Such was the Holy Virgin - a church of God, a spiritual paradise, the Lord's throne, his Holy of Holies.
A false idea often leads to a chain of other false ideas. The Papists, having accepted the Mother of God as being alien to original sin, also accepted Her as totally devoid of sin, entirely sinless and thus in no need of salvation, nor of a Saviour. Yet the grace-filled Mother of God Herself silences these spiritually blind heretics and fanatics by confessing the God Who was born from Her as being Her Saviour. The Papists, attributing sinlessness to the Mother of God, thereby express their doubt of God's omnipotence. But the Orthodox Church glorifies the omnipotence and the majesty of God, Who made the One who was conceived and born in sin incomparably higher than the cherubim and incomparably more glorious than the seraphim, who had never known sin and were constant in their holiness.
My soul doth magnify the Lord and My spirit hath rejoiced in God My Saviour, said the grace-filled Virgin in response to Elizabeth, when Elizabeth, inspired by the Holy Spirit, loudly proclaimed the Virgin to be the Mother of God. With Her words the Holy Mary silences not only the Papists, who take away from God His importance to Her as Her Saviour, but also silences the Protestants, who ascribe Her delight not to God, but to carnal voluptuousness. In contrast to the Papist dogma, the Protestants - sworn enemies of New Testament chastity - assert that the Mother of God - the holiest vessel and the church of God - after bearing the Son of God, violated Her virginity, became a vessel of carnal desire, entered into marital relations with Joseph, had other children. A terrible idea! A sacrilegious idea! An idea simultaneously beastly and demonic! Such an idea could have been born only in the bowels of deepest depravity. It can only be proclaimed by a most desperate adulterer. It can only be accepted and promulgated by those who have so fallen away from the image and likeness of God, that they can comprehend human nature only in its lowly, beastly state.
Luther, who had discarded monasticism and who had taken for his mistress a nun who had discarded monasticism - for Luther's union with Catherine de Barre cannot be regarded otherwise, - cries out against Christian chastity. Together with Luther all the Protestants cry out against it. They call chastity unnatural, contrary to the will, blessing, and command of God, Who, having created the first two people, immediately said to them: Be fruitful and multiply and replenish the earth. One can reply to the Protestants with the words of the Saviour, spoken by Him to the Sadducees: Ye do err, not knowing the Scriptures, nor the power of God. The Protestants, referring to the former words, did not notice that after these words Genesis describes the chastity of the first-created people, a state in which they remained until their fall, not even being aware of their nakedness; that they became aware of this nakedness and felt shame - a sign of incipient desire - only after the fall; that a woman's pains at childbirth have been decreed as punishment for transgressing the law of God.
The Orthodox Church accepts chastity as being natural to mankind, believing that genuine human nature is that nature with which man was created. The fallen state in which all of mankind currently exists is an unnatural state, abnormal and contrary to nature. However, since all of mankind has been overwhelmed by the fall, this state of universal illness can be called natural to fallen mankind. Thus the characteristics of the illness are natural to the fallen state, but they are unnatural to the original healthy state. In this case - we agree - chastity has become unnatural to mankind. For this reason there were very few virgins among the righteous of the Old Testament: both the patriarchs and the majority of the prophets were subject to the yoke of matrimony.
Our Lord Jesus Christ, having restored fallen human nature, also restored chastity. He Himself, in His humanity, was virginal; His Mother was a grace-filled Most-pure Virgin. Chastity, natural to human nature in its first-created state and unnatural to human nature in its fallen state, has been given back as a gift to the human nature that has been renewed by the Saviour. New Testament chastity is a gift from God, granted by the Lord, as He Himself said of chastity: All men cannot receive this saying, save they to whom it is given. A gift of righteousness (i.e. a moral state identical to the one in which our Lord Jesus Christ manifested Himself) is given to those who wish for it wholeheartedly, and who ask the Lord for it with most fervent prayers. Chastity is unnatural to fallen mankind, and for this reason it cannot be obtained solely through one's own efforts: one's own efforts are only able to tame the flesh, while true chastity is a gift from God and the result of continual, most fervent, and often long-term prayer. True chastity does not consist only of physical purity, but primarily consists of the mind's alienation from voluptuous thoughts and desires.
The mind is unable to reject sin of its own accord, without being supported by Divine power. The struggle of the mind with sin comprises that greatest spiritual labor, during which the struggler sheds numerous bitter tears, lets out a multitude of deep and heavy sighs, asking heaven for help, Only when the heart receives a taste of spiritual delight will it be able to reject the delights of carnal passion, since the heart cannot remain completely without some feeling of delight. "Love is warded off by love, and fire is extinguished by incorporeal fire," - says St. John of the Ladder. By the grace and mercy of our Saviour, the New Testament Church contains a countless assembly of virginal saints; but they entered the state of chastity only by proving, through a continuous, heavy and lengthy struggle with carnal desires, their sincere wish for purity.
But the Mother of God did not experience a struggle with carnal desires: before desire could ever arise in Her, the Holy Spirit descended upon Her, granted to Her the grace of absolute purity, gave Her spiritual delight to which Her heart became completely attached and from which it was never torn away. The Church calls the Mother of God Christ's living book, which has been sealed by the Holy Spirit.
Protestants see the basis for their teaching in the Gospel. The Evangelist Matthew, they believe, speaking of the relations between the Mother of God and Joseph, Her guardian, says of Joseph that he did not know the Virgin only before She gave birth to the Son of God, which indicates conjugal relations afterwards. The original words of the Evangelist, cited by the Protestants as proof of their opinion, are as follows: And (Joseph) knew Her not until She had brought forth Her firstborn Son. The blasphemers base their conclusion on the word until, which in their opinion expresses restraint until a certain time, and also on the word firstborn, which gives an idea of subsequent childbearing. According to the nature of modern languages, the above-mentioned verse of the Gospel can be accurately translated as follows: But Joseph did not know Her, and She gave birth to Her firstborn Son. The words Joseph did not know Her obviously refer to the entire time that the Mother of God stayed in Joseph's home.
If we carefully examine the Evangelist Matthew's narrative concerning the birth of our Lord Jesus Christ, it becomes immediately evident that the Evangelist meticulously tried to show, with clarity and precision, that the Son of God was born of a Virgin, without male seed. The Evangelist thus explains that the Virgin, betrothed to a man, but knowing no man, bore the seed of the Holy Spirit in Her womb; for this reason the Evangelist brings forth the testimony of the angel who had appeared to Joseph in a dream and who had confirmed that the fruit in the womb of the Virgin was from the Holy Spirit; for this reason the Evangelist cites the prophet who had foretold that a Virgin would conceive and a Virgin would give birth to a Son, the Saviour of the world; for this reason, speaking already of the nativity of the Son of God, the Evangelist shows that Mary gave birth to Him while remaining a Virgin, just as She had conceived while being a Virgin. Circumstances relating to the Mother of God Herself, which were not part of the main subject presented by the Evangelist, were left by him without a clear explanation. The narrative of the Evangelist Luke concerning the nativity of Christ has the same character. Remaining silent on the subject of Joseph's bewilderment, about the appearance of an angel to him in a dream, Saint Luke tells us of how the Archangel Gabriel appeared to the Mother of God with most joyous tidings from the Lord about Her conceiving and giving birth to the Son of God; tells us of how Elizabeth, by the grace of the Holy Spirit, recognized in Mary the Mother of God. Saint Luke, like Saint Matthew, calls Mary a Virgin betrothed to a man, and the Son of God to Whom She gives birth – Her firstborn Son. Saint Luke, too, does not give a detailed narrative of the circumstances relating specifically to the Virgin, but from his narration it becomes evident that the Virgin gave birth painlessly. Thus in vain do the Protestants seek support for their blasphemy in the Gospel!
In the above-mentioned words of the Evangelist Matthew the Holy Fathers of the Orthodox Church see a conception totally opposite to the conception of the Protestants, - they see proof that the Mother of God, having conceived the Son of God while a Virgin, remained a Virgin after conception, gave birth while remaining a Virgin, remained a Virgin after birth, and remained a Virgin forever. "The Ever-virgin, - says St. John Damascene, - remains a Virgin even after giving birth, not having ever had any relations with any man." Although it is written that (Joseph) knew Her not until She had brought forth Her firstborn Son, we should understand that firstborn refers to any child born first, even if he were the only child. The word "firstborn" refers to the child who was born first, but does not necessarily indicate the birth of others. And the word until, although referring to a specific period of time, does not exclude the time that follows after it. Thus the words of the Lord: And, lo, I am with you always, even unto (until) the end of the world, do not mean that after the end of the world the Lord will part from us. Here the word until, although by itself referring to a specific period of time, has a totally opposite meaning.
In the parable about the debtors the Lord said: "Thou shalt not come out thence (from the prison of hell), until thou has paid the uttermost farthing. It is well known that the torment of hell is eternal: the word until, as it is used here, means that the imprisoned debtor will never leave hell, being unable to repay his sinful debt, which can only be paid during one's life on earth by means of charitable deeds in the name of Christ and the cleansing of sins through repentance. Of the raven whom Noah sent forth from the ark it is said: And it went forth and did not return until the waters were dried up from off the earth; but the raven did not return to the ark at all. The Holy Scripture says: The Lord said unto my Lord: sit Thou at My right hand, until I make Thine enemies Thy footstool; here the word until, which normally refers to a period of time, is used to mean a timeless, eternal period. It is obvious that the incarnate Son's stay at the right hand of the Father, which signifies the most supreme state of glory, will not be restricted only to the time it takes to conquer the Son's enemies – the fallen angels and iniquitous humans, - but will continue eternally unto the ages of ages. The word until, referring to the Holy Virgin, has the same meaning: the Virgin has sealed Her virginity by giving birth to God the Word, and will forever remain a Virgin. And (Joseph) knew Her not until She had brought forth Her firstborn Son: "This means, - says Blessed Theophylact of Bulgaria, - that Joseph never touched Her, neither before birth, nor after birth."
Both Evangelists indicate with obvious and special purpose that the Son of God was Firstborn. It was for this reason that the Jews, to whom the Messiah had been promised, especially esteemed childbearing and were contemptuous of women who were barren; it was for this reason, too, that they especially esteemed the firstborn among children, because one of these firstborn, in their opinion, was due to be the awaited Messiah. Here is that desired and glorious Firstborn, say the Evangelists, Who has satisfied all desires and expectations! After His birth there is no longer any reason for a woman's barrenness to dishonor her, or for all the firstborn who will arrive hence to have such special significance. From now on glory passes from wedlock to virginity, because the awaited Firstborn is a Virgin, and has been born of a Virgin, Who has remained forever so.
(To be continued)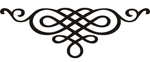 SPIRITUAL POETRY
CHRIST IS RISEN!
The night still waited for the gift of grace —

A night of mysteries and earthly woes.

A host of stars sailed through the boundless space,

Filling the quiet with their sparkling glow.

Still silent were the celestial lyres' strains,

And yet an unseen hand had touched their strings,

And down the starry path into the world of pain

An angel came — tidings of joy to bring

And to erase the brand of evil counsel's shame.

From the tomb's entrance he removed the stone.

His countenance shone brightly like the sacred flame.

His eyes were bolts of lightning in a storm.

Then "Christ is risen!" heard the world for the first time,

That sound ineffable of the heavenly choir,

And on the earth the bells of night began to chime.

Since that night "Christ is risen!" sings the world entire…

– V. Utrenev

– Translated by Kosara Gavrilovic